reclayming territory

2017 - 2018

exhibited at MOD Degree Show, Copeland Park (2018); Victoria and Albert Museum (2018); The Durbar Hall at Lukshmi Vilas Palace, Baroda (2020)





Contextualised by the colonial connection between Britain and India, Reclayming Territory explores the hierarchical relationship between the coloniser and the colonised, and how it has been challenged. This investigation takes place through material experimentation with clay collected from the River Thames, and through extensive research into colonial archives and museum collections. The project critically evaluates what kinds of narratives and perspectives are missing from these spaces of learning, how these gaps can be filled, and how research material can be activated to engage individuals and communities in deeper conversations about colonisation in today's sociocultural landscape.

This project challenges the traditional format of a museum space, using a nomadic, travelling archive of decolonised historiography. This was taken back to sites along the River Thames to elicit these conversations. It contains official documents, films, interviews, photographs and books relating to the Durbar Incident of 1911 (see below). It also carries a recreation of an important royal heirloom - The Baroda Pearls - produced in collaboration with ceramists, historians and jewellery craftsmen in India. This object thus embodies the notion of stolen, borrowed and shared territory, through the physical exchange of soil between the two countries.



The Durbar Incident


This work specifically addresses the Durbar Incident of 1911, where Maharaja Sayajirao Gaekwad III of Baroda changed the course of British Indian history in an understated yet controversial public snub towards the British administration. Apart from ignoring strict behavioural protocol, the Maharaja also dismissed the rigid dresscode that required all royal subjects to be dressed in their most ornate clothing and jewellery before showing deference to the Emperor and Empress of the Indian Subcontinent - King George V and Queen Mary. He wore a simple white cotton outfit, and carried a walking cane rather than a bejewelled sword. Standing before the King and Queen, he did not bow deeply and back away, but instead reportedly bobbed his head briefly before turning his back toward them and walking away. As part of this act of protest, the Maharaja allegedly removed his impressive seven-stranded pearl necklace - the Baroda Pearls, a Gaekwad family heirloom - before he approached the royal couple.


The Travelling Archive


The archive chronicles this incident and includes documents, photographs and films that explore the impetus behind the Maharaja's actions, and address his ambivalent relationship with the British administration, his contribution to the Indian independence movement and the legacy he left behind. The Baroda Pearls have been recreated in the collected clay, each strand made from a different mixture of British and Indian clay.




The research and process for this project were compiled into a

film

, exhibited as part of the project's installation at MOD, the Goldsmiths College BA Design degree show in 2018.

topi-cology

2020

Developed as part of the first

Dutch Invertuals Academy

led by Dutch Invertuals exploring the theme True Matter, exhibited at Dutch Design Week 2020.




'True Matter' shows an expression of the global shift from a careless to a caring attitude. Participants were challenged to work with raw materials from their local context, and to play with their surroundings. Not only in terms of resources, but also in terms of techniques, craftmanship, politics and traditions. Because designers joined from Colombia to Israel and fromThailand to Chile, the exhibition sheds a light on a diversity of local identities and gives us insight into what truly matters globally.

Topi-cology is a series of hats (called topis in the Gujarati language) inspired by abandoned birds' nests found and collected during the Covid-19 lockdown. They are explored as objects of shelter and vitality, and as indicators of a place's ecology and material identity. When the garden's resident hawk, named Hawkwafina, began to territorially swoop down at anyone that came near the tree that held her nest, this project considered -



How can we translate a nest's characteristics into a collection of woven wearable shelters that allow a human to co-exist with other species in their environment without threatening or displacing them, while also contributing positively to their local ecology?



This research into weaving techniques, materials and methods of production took place through interactions with my immediate environment and community, significantly my grandmother. Her experience with plants and their properties led to an intergenerational exchange of knowledge and inherited practices, some of which have evolved to address modern ecological activity and materials. Everyday spaces, practices and materials – from garden waste to discarded plastic – are used to explore the localised range of human and natural activity reflected in birds' nests, and create forms that are similarly random yet structured, soft yet resilient.

The Neem Halo


Bamboo, banana stem (both natural garden waste) and bark from a neem tree that fell due to monsoon rains.



Twine made of banana stem is treated with a maroon dye produced from neem bark, which has natural cooling, disinfecting and insect repelling properties. Along with the hat's wide brim, this offers shelter from the heat, sun and insects, and the neem's distinct smell may even keep people away at a time of social distancing. The waste and by-products of the dyeing process also have a purpose. The leftover dye and bark are respectively added to enrich fertiliser, and burned to repel mosquitoes and cleanse humid spaces in monsoon.




The Turmeric Topi


Banana stem, gum, turmeric



Inspired by weaver birds' nests, this hat's tall shape has a chamber to keep long hair off the neck, and clears the space over the head to protect it even when overzealous birds swoop down and fly low. Banana stem fibre has been dyed with turmeric, well-known for its significant healing, spiritual and revitalising properties, and then moulded and cured in the sun, making the wearer a walking beacon of good energy and taking the phrase "just put haldi on it" to a whole other level.




The Ragpicker Rain Hat


In collaboration with Rajiben Vankar. Waste plastic, cotton thread, banana stem



Inspired by a local tendency to use plastic bags to protect the head from rain in the absence of an umbrella, this hat is made using skills from two of India's most critical industries that embody traditional knowledge and modern solutions – handloom weaving and ragpicking. It is made of discarded one-time-use plastic collected, sorted and sold by ragpickers, communities of mostly women who run the most effective plastic waste gathering movement in the country. Rajiben, a textile artisan who has trained as a traditional handloom weaver, is one of many who save tons of this material from reaching landfill by upcycling it into woven textiles and products. She created the textile that was constructed into this rainproof headpiece.



Photography and models - Ananya Patel and Varsha Nair


Exhibition photos by Ronald Smits

Watch the DIA True Matter documentary

here

.

Participants


Ananya Patel (India) / Andrea Michael de la Peña Aguirre (Mexico) / Beau Weber (USA) / Billy Ernst (South Africa) / Carolina Pacheco Glen (Chile) / Daniel Blacher (South Africa) / Elly Nielsen (Denmark) / Halah Al Juhaishi (Iraq/France) / Jesse Kiemeneij (the Netherlands) / Juli Bolaños-Durman (UK) / Kawisara Anansaringkarn (Thailand) / Laura Casañas Maya (Colombia) / Maria Gracia Ego-Aguirre (Peru) /

Nicky Vollebregt (the Netherlands) / Sabrina Manasap (the Netherlands) / Steeven Macal (Guadeloupe) / The Architecture Story (India) / Tal Preger Galili & Sahar Kedem (Israel) / Walter Mingledorff (USA) / Wen Zhan (China / Hong Kong)



Concept, Program & Organisation Dutch Invertuals
Design Director Wendy Plomp
Project Management Esther Severijns
Moderator & Article Julian Ellerby
Tutors Raw Color, Mieke Meijer, Xandra van der Eijk

Lecturers and critics Philip Fimmano, Jólan van der Wiel, Niek Pulles, Nina van Bart, Jeroen Wand, Bram Vanderbeke, Tijmen Smeulders, Dienke Dekker, Edhv / Architects of Identity, Daphna Laurens, Carlo Lorenzetti

Exhibition
Bram Vanderbeke - scenography
Edhv - graphic design campaign & digital experience
Julia Veldman - documentary
Laura Houseley - copy designers
Mark Brand - web development
Raw Color - campaign visuals (program)
Roos Pollman - sound design
Schimmel & Schweikle - 3d visuals & video

Supported by
Brabant C
Cultuur Eindhoven

Press: For more information contact Esther Severijns via

esther@dutchinvertuals.nl



research in clay + ceramics

Raku workshop at the Ceramic Centre
2017

The artist and ceramist community of Vadodara was invited to take part in a Japanese raku pottery workshop led by Rakhee Kane.


Raku pot by Varsha Nair


London clay collection and experiments
2017

home experiments with clay collected from the River Thames at Putney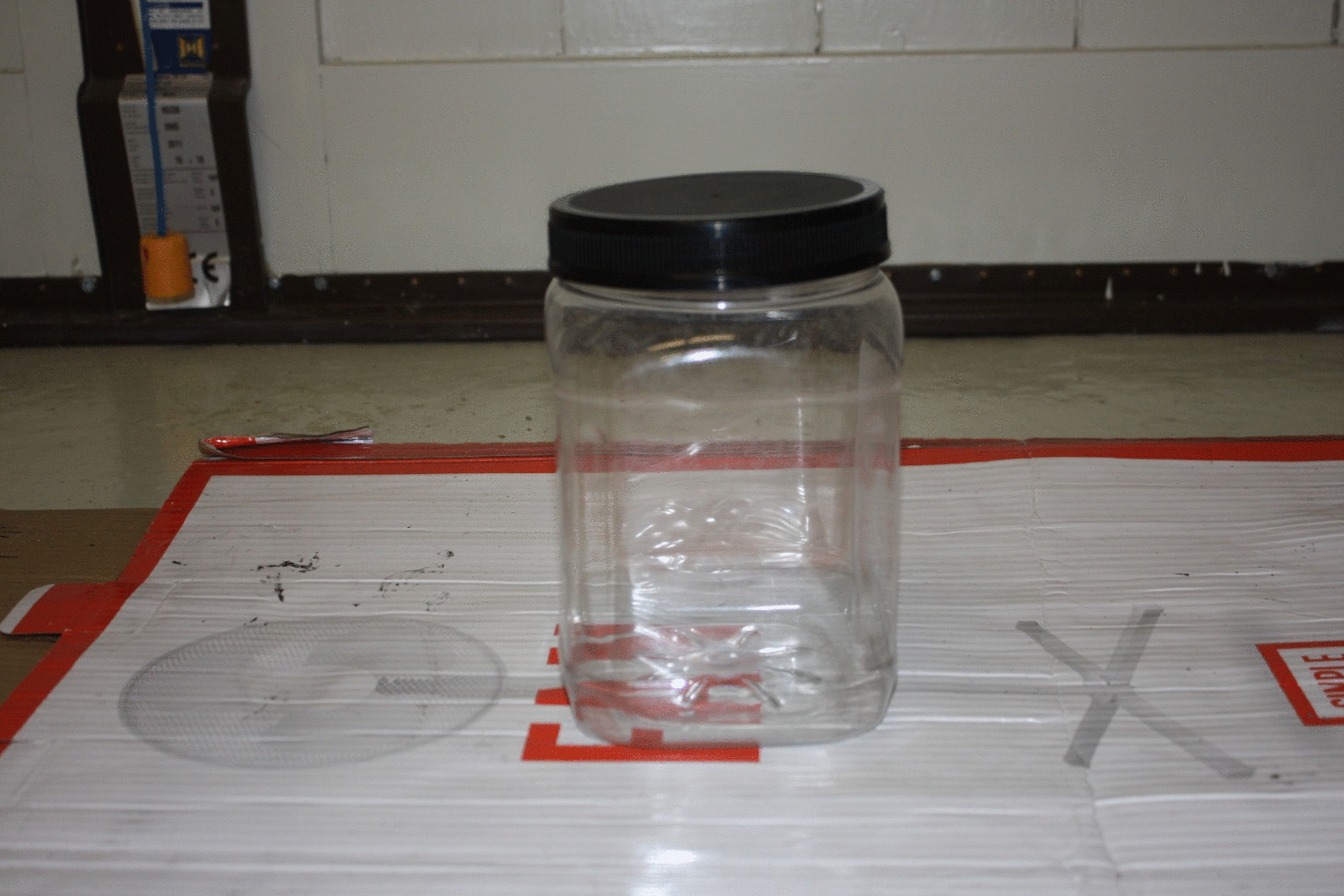 Maps from

Access to the River Thames: steps, stairs and landing places on the tidal Thames

,

a report

written by Peter Finch from the River Thames Society






2015 // Summer work at the Ceramic Centre


I Built This City, 2015

Potheads, 2015
graphic //
csmvs mumbai


2019

Some work created working as a programme and content designer in the Education department of Chhatrapati Shivaji Maharaj Vastu Sangrahalaya, formerly the Prince of Wales Museum, in Mumbai. I worked on the set-up and initial programming of the Children's Museum, curating educational tours and activities for children to help them engage with the collection, and designing and curating exhibition content.

Below are some graphics created for the Museum's social media, and artwork for brochures, advertisements and educational programmes, including promotional content for the CSMVS Children's Museum, inaugurated on 29 March 2019. Content for this social media campaign was derived from the Children's Museum manifesto and programme proposal.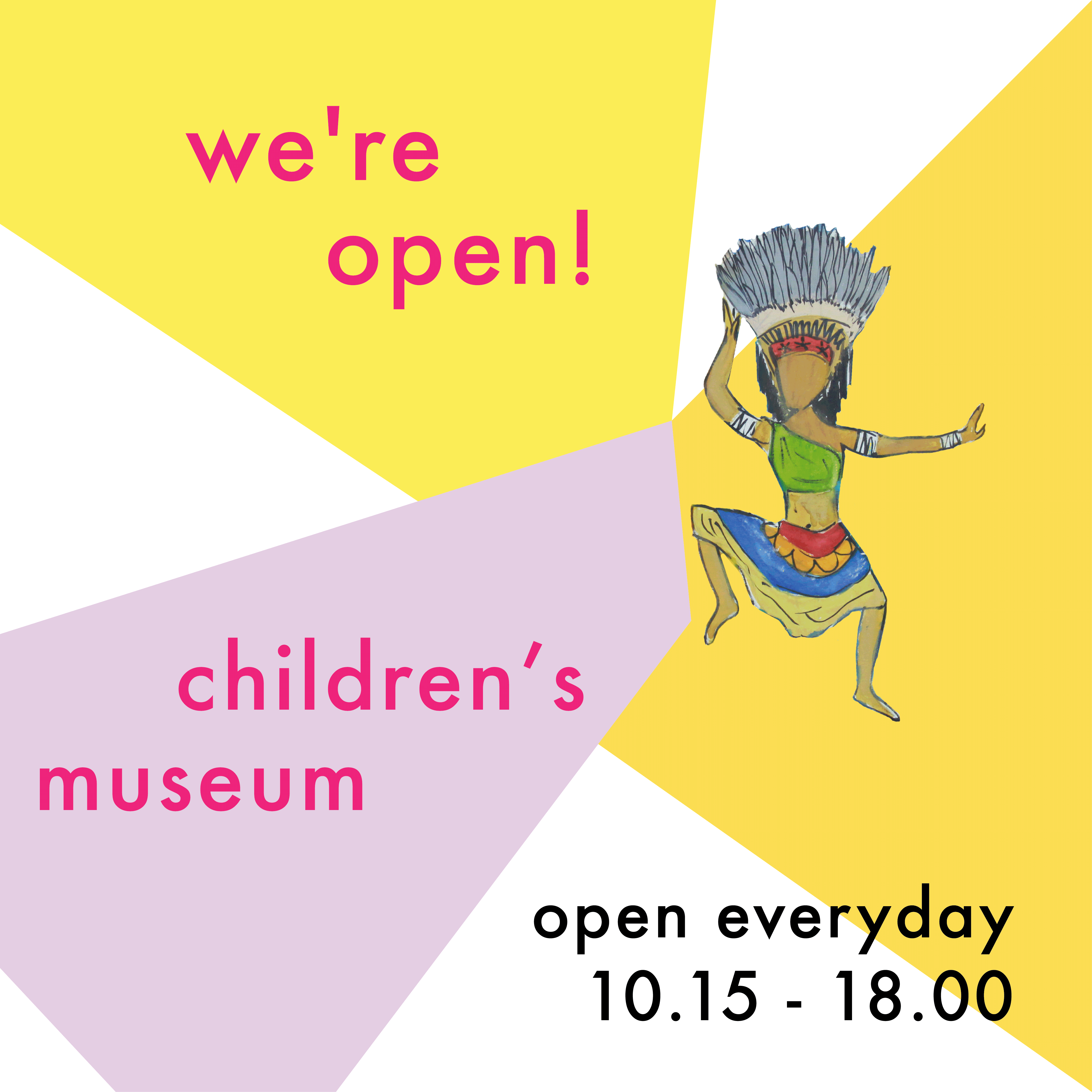 Part of the the Children's Museum social media campaign, incorporating artwork by the Young Curators - children who played an active role in curating the Museum's inaugural exhibition Footsteps to Framing the Future.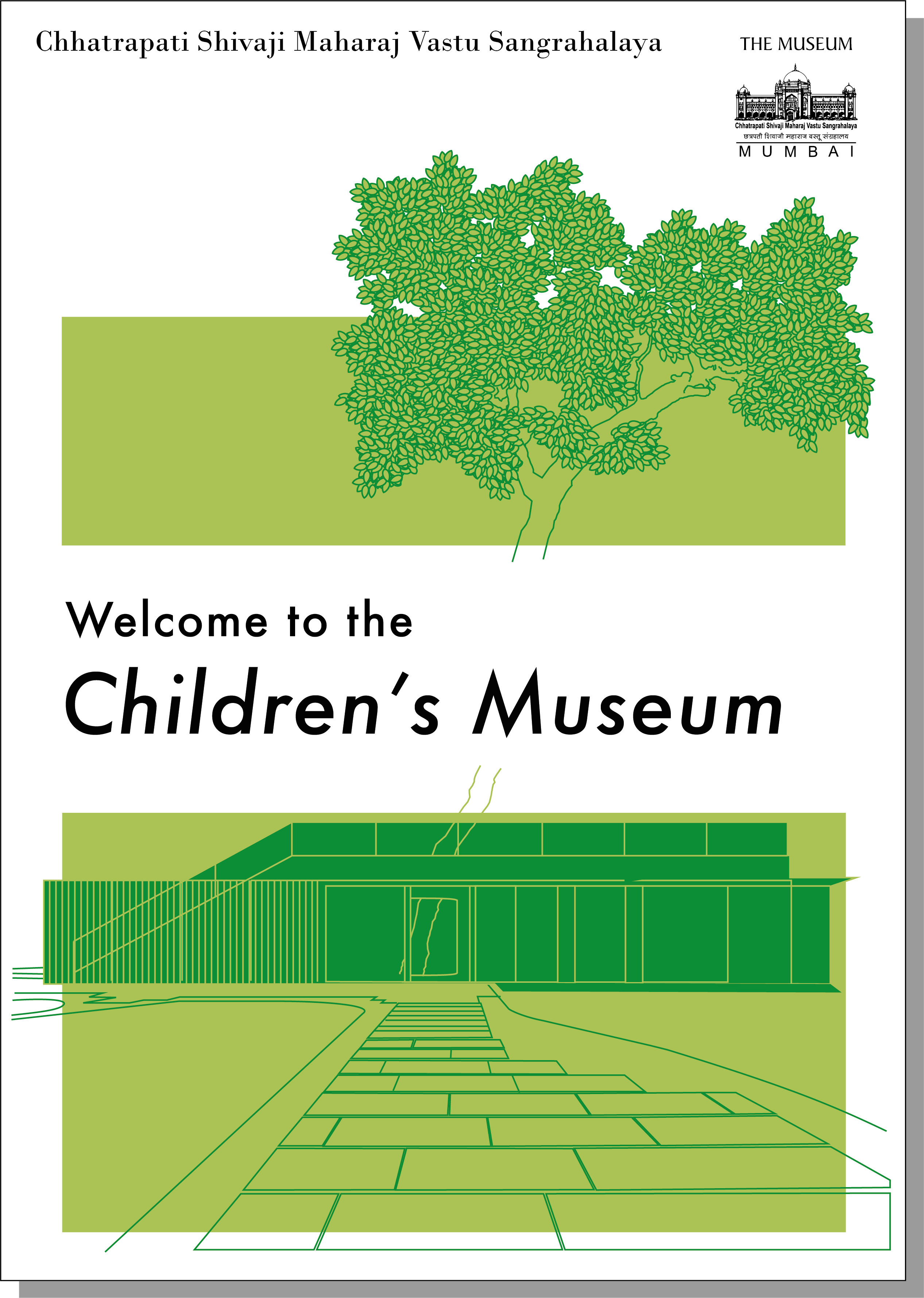 Artwork for Children's Museum education docket and brochure, based on the Museum's defining features - its architecture and surrounding flora, which was preserved and incorporated into the building's design.



Artwork of the Museum's Indo-Saracenic style building, used to advertise and promote the Museum's summer programmes.
graphic //
independent projects

B40
2018

Graphic for a 40th birthday celebration






Shifts
2018

Poster design and brochure designed for Shifts - a solo exhibition by Varsha Nair in Bangkok. The cover artwork was created in collaboration with the artist.

The artwork acts as a map connects the names of some of the exhibited work with themes, ideas and names of places relevant to the artist's practice. The map is printed on the back of the poster to act as a guide to the exhibition, highlighting details of each work, significant collaborations and long-term projects.




VOQUE - logo and facade
2017

Designed for a fashion boutique in the Siam district in Bangkok, Thailand. thingsmatter, a Bangkok-based architecture and design firm, was commisioned to design the boutique's facade while I was working with them; along with the logo, I developed a colour story for vinyl stickers that would cover each layer of glass louvers, angled so that layers of translucent colours could be seen from the street.


Stills from a film render of VOQUE's facade, designed by thingsmatter


Custom invitation and visual elements for an anniversary celebration
2016

An Art Deco inspired invitation, designed as a tribute to the iconic architecture of the venue for this celebration, built in the 1920s.

Printed on gold lustre card with silver hot foil stamping.

Invitation with sample envelope
Valet ticket
Blank name card/label
Greeting cards
Envelopes





Custom gift packaging and wrapping
2016

Hand-drawn pattern with gold and silver ink details, applied against two colours in various templates to create a gift set.
Includes,
Cylindrical boxes
Wrapping and lining paper
Mini greeting cards
Gift bags that can be sealed with a tied ribbon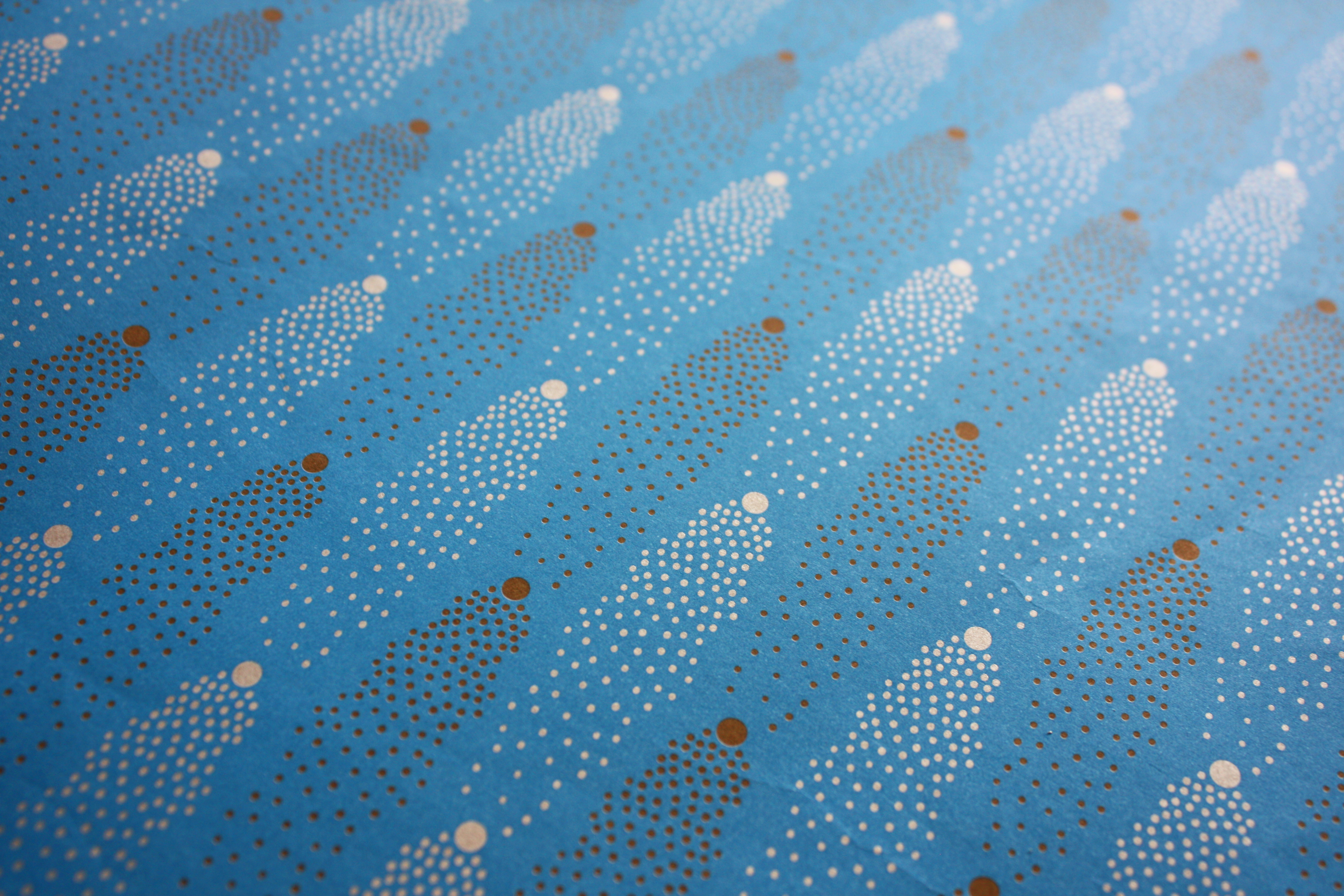 Custom gift packaging and wrapping
2015

Hand-painted artwork created for the design for a hexagonal, lidless box, with envelopes, wrapping paper and giftbags to complete the gift set.